Back to School- a "new normal"
Staff
Friday, August 21, 2020
Berkley, Braxton, and Addison Hames, wearing their face masks, get ready to board the school bus operated by Curt Steffen at 7:10 a.m. Parents are Jamie and Chelsi Hames.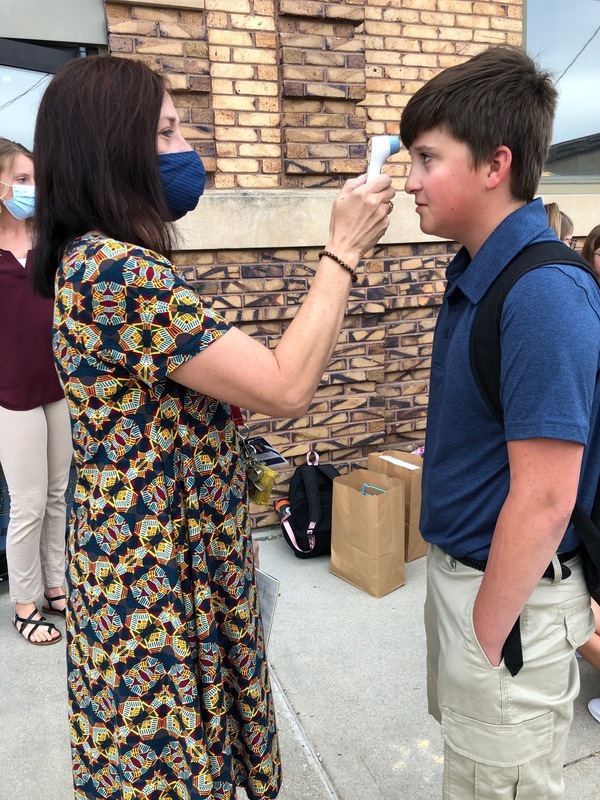 St. Rose teacher Donna Arens checks the temperature of student Trace Tramp on the first day of school before Mass.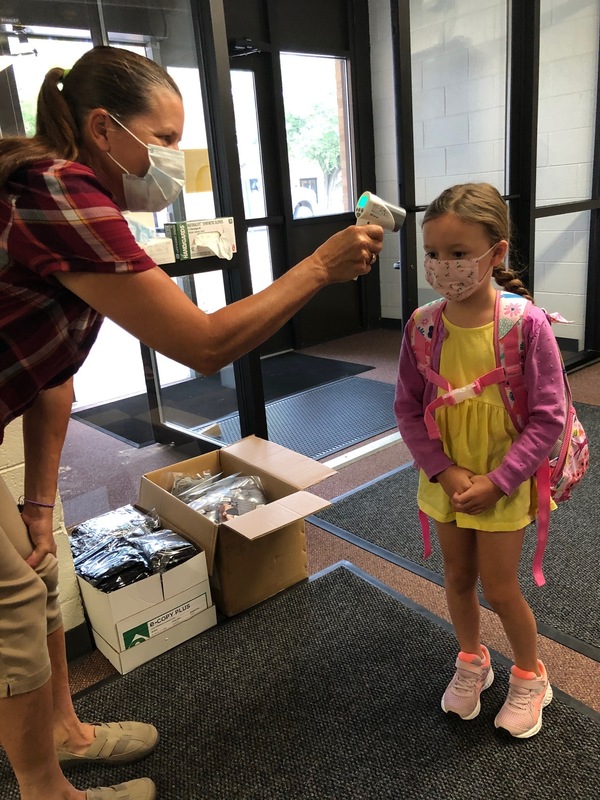 Staff member Shellie Andereson checks the temperature on kindergarten student Berkley Wulf on the first day of school at Crofton Elementary.