The Plainview Pirate wrestling team took seven wrestlers to the state tournament this past weekend in Omaha, returning home with two state champions, and a lot of experience.
Two of the team's qualifying seniors – Kyler Mosel and Tanner Frahm – received the Pirates' two medals for the tournament, both taking State Championship titles.
Mosel came into the tournament undefeated at 49-0, and came out the other side after four matches, 53-0 and a gold medal richer for his effort. Mosel added two pins and two decisions to his record.
Frahm won his second state title, up one weight class from last year at 152 lbs., and captured his gold medal with one pin and three decisions, rounding up his record to 52-1 over the season.
The remaining wrestlers – Jordan Mosel, 132; John Leija, 145; Grayson Petersen, 195; Hayven Stewart, 220; and Xander Albin, 285 – each had some success, but ran into tough opponents the first day, and were knocked out during the consolation 'wrestlebacks.'
Individual results for the Pirates included:
285: Xander Albin pinned Grim of Cenral Valley; lost 5-0 to Knoerzer of Hi-Line and lost by pin to Stromberg of Palmer.
220: Hayven Stewart: lost by pin to Kvanvig of Mullen; won 4-2 over Sanderson of Pender and lost by pin to Vrbka of Shelby-Rising City.
195: Grayson Petersen lost by pin to Miller of Anselmo-Merna; and lost by pin to Miller of Hemingford.
152: Tanner Frahm pinned Schultz of Wisner-Pilger; won 7-0 over Noel of Southern Valley; won 3-0 over Moravec of Aquinas Catholic and won 6-0 over Smith of Elkhorn Valley. Frahm won first-place.
145: John Leija lost 5-4 to Bruns of Sutherland; and lost 10-5 to Holloway of Ainsworth.
138: Kyler Mosel pinned Earl of Palmer; pinned Ott of Wisner-PIlger; won 9-3 over Mayfield of Burwell and won 9-6 to Kavan of Aquinas Catholic. Mosel won first-place.
132: Jordan Mosel lost 7-1 to Birchacek of Howells Dodge; won 14-2 over Burry of Bayard; and lost 6-5 to Ritner of Wilcox-Hildreth.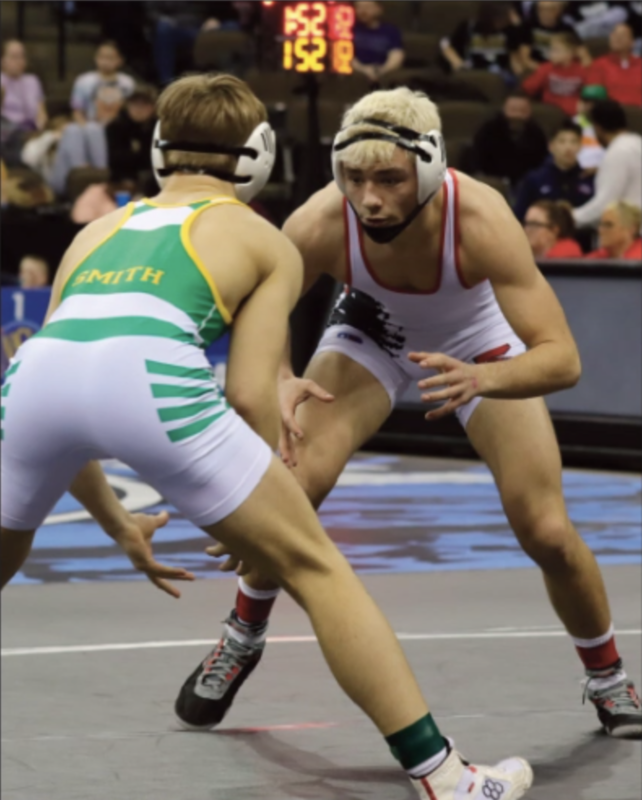 Tanner Frahm won first-place against Smith from Elkhorn Valley.