The funeral service for Gary L. Weber, 85, of Lincoln will be held at 2:00 p.m. on Thursday, April 14, at Butherus Maser and Love funeral home, 4040 A St, Lincoln.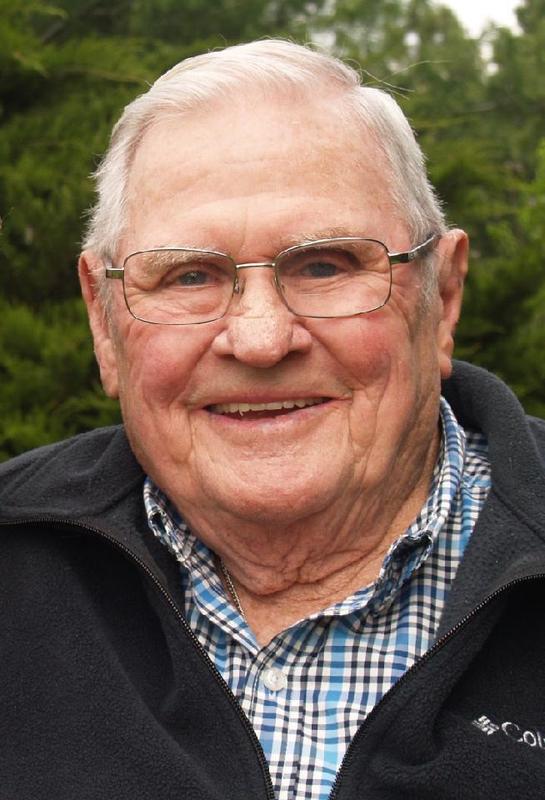 The son of Charles and Bernice (Kuhl) Weber, Gary L. Weber was born in rural Knox County, Nebraska on August 3, 1936, and he passed away April 10, 2022 at his home in Lincoln, following a short illness.
He graduated from Plainview High School with the class of 1954.
On May 9, 1959, Weber was united in marriage to Jean Hayes at Immanuel Lutheran Church in Plainview. To this union three children were born: Rocky (wife, Deb) Weber of Lincoln; Penny (husband, John) LeDuc of Lincoln and baby, LeeAnn, who died in infancy.
The Webers farmed north of Plainview for 24 years before leaving the farm for health reasons. Thereafter they owned and operated Weber's IGA in Plainview and operated the Plainview Country Club for several seasons before moving to Bella Vista, Ark.
After several years in Bella Vista and traveling the country in a motor home, the lure of grandchildren becoming active in sports drew the couple to Lincoln, where they made their home since early 2002.
Weber enjoyed golf, actively playing into his 80s and spending time with his children and especially his grandchildren.
He was preceded in death by his parents, and infant daughter, LeeAnn.
Gary L. Weber is survived by his wife, Jean; and children: Rocky (wife, Deb) Weber and Penny (husband, John) LeDuc and four grandchildren: Dylan (wife, Anna) Weber, Leah (husband, Nathaniel) Allen, Olivia (husband, Tyler) Daake, and Veronica LeDuc and one great-grandson, Anders Daake; brother, Ron (wife, Mary) Weber and sister, Connie Lederer.
Memorials are suggested to donor's choice.