Funeral Services for Harriett E. (Pochop) Weber, 104, of Battle Creek, were held Saturday, April 23rd, at St. John's Lutheran Church in Norfolk.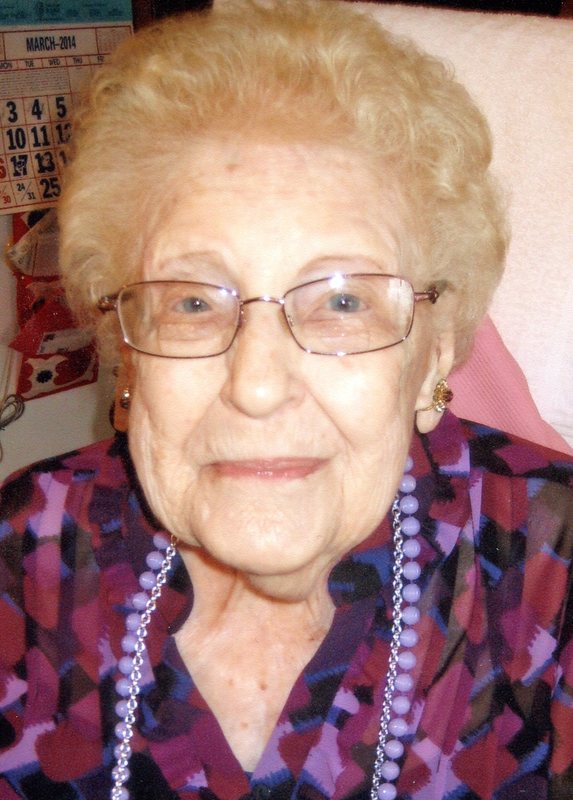 Ron Lofgren, PMA officiated, and interment was in the Pleasant View Cemetery in Plainview.
Harriett Emma was born on March 28, 1918, on a farm four miles west of Osmond to John and Bessie (Kratochvil) Pochop, and she passed away Saturday, April 16, 2022 at the Community Pride Care Center in Battle Creek.
She attended Osmond High School and graduated in 1936.
She was the youngest child and had three brothers, Henry, Edwin and Leonard and two sisters, Bessie and Mildred. Weber was the last living member of her generation.
She married Lorenz Weber on September 18, 1936 at Immanuel Lutheran Church in Eden Valley where they farmed northeast of Plainview until 1979, when they retired from farming and moved to Norfolk. During this time, she sold Avon for close to 17 years.
She was preceded in death by her parents, husband Lorenz in 2006, and daughter-in-law Joyce Weber.
Harriett E. Weber is survived by her son Larry of Ft. Collins, Colo.; daughter, Marlene of Arvada, Colo.; four grandchildren, and eight great grandchildren.
Condolences may be expressed to the family online at www.homeforfuneralsinc.com.
Home for Funerals is in charge of arrangements.