Football players, coaches and fans gathered from around Northeast Nebraska for the 2022 Northeast Nebraska All-Star Football Classic played in Norfolk on Saturday, June 11.
According to other news sources, this was the first year that the game went into overtime, and the win by the "White" team marked the team's fourth-straight win, and six of the nine games overall.
Plainview was well represented in the game with Head Football Coach and High School Principal Kyle Schmidt serving as the head coach of the White team, Coach and Guidance Counselor Jeremy Peter on the White team coaching staff; and Plainview seniors Braden Waldow and Will Gunning on the White team as well.
The Red and White teams were even at the end of four with seven points to the White team in the first quarter, seven each in the second, seven to the Red team in the third and seven to both teams in the fourth to tie the game 21-21. In the additional overtime, the White team was able to put a field goal through the uprights to win the game.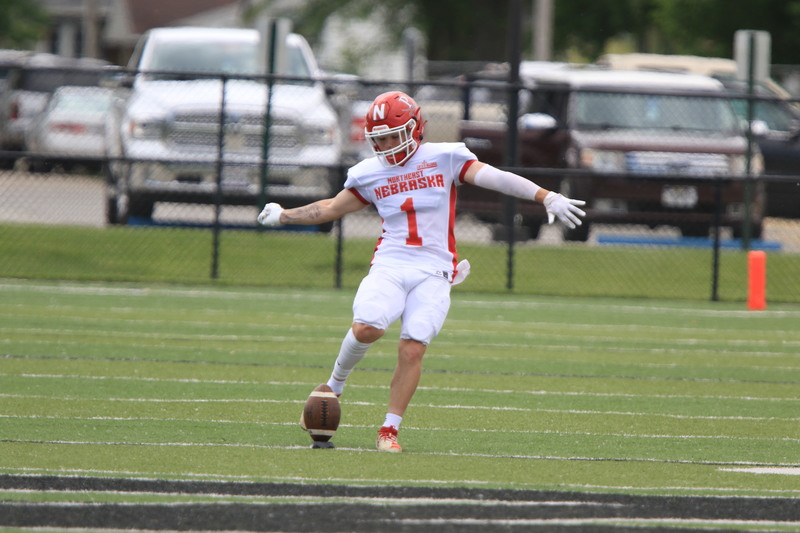 Will Gunning kicking off for the White team.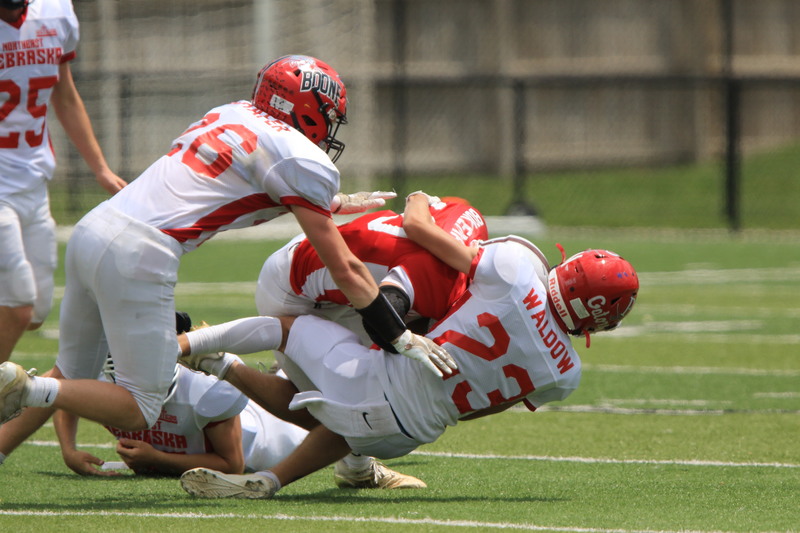 Braden Waldow on a tackle.