The Plainview Pirate boys' basketball team traveled to Neligh-Oakdale for a contest last Friday, Jan. 6, defeating the Warriors on their home court, 77-53.
The Pirates started out gaining a few points each quarter, which eventually took them to the 24 point lead and win. The Pirates put up 19 points to the Warrior 14 in the first quarter; and added another three in the second, winning the quarter 14-11 for a halftime break score of 32-26. Another seven to the Pirate total in the third, and five in the fourth (20-13 and 20-15), and the Pirates pushed their win over 20 points.
"Neligh Oakdale is a team that was looking for confidence going into the game. We had to work hard to stop their best two players," said Coach Adam Yilk. "We didn't do as well as I wanted in that aspect but we did a great job taking care of the ball and limiting our turnovers. I really liked how balanced we were in scoring. When we share the ball well, we are tough to stop. It's something we have been working hard at. We need to continue working hard on defense as the teams we see in the near future can score a lot of points. Our success over the next five-plus games will be attributed to how well we play defensively."
The Pirates were led in scoring by Spencer Hille, who drained almost half the team's points, 29 in total, off three free throws and 13 two-point goals. Two other Pirates also scored in double-digits: Jacson King with 15 and Brendan Weber with 10.
Karter Lingenfelter had nine points; Rece Frahm had four; Trevin Petersen and Leighton Medina each marked three points; and Connor Nelson and Harrison Thor each added two.
Defensively, Hille was on fire as well with 11 total rebounds and four assists. Brendan Weber and Jacson King both had four rebounds; Rece Frahm had three; Karter Lingenfelter and Connor Nelson each had two; and Corben Kment, Harrison Thor, Kayson Maertins and Leighton Medina each marked one.
The Pirates will take to the court again on Thursday, Jan. 12 with a home game against Stanton, starting at 4 p.m. with the junior varsity games; will play against Laurel on Jan. 16 in a make-up game; travel to West Holt in Atkinson on Tuesday, Jan. 17 and play at Wynot on Friday, Jan. 20.
Spencer Hille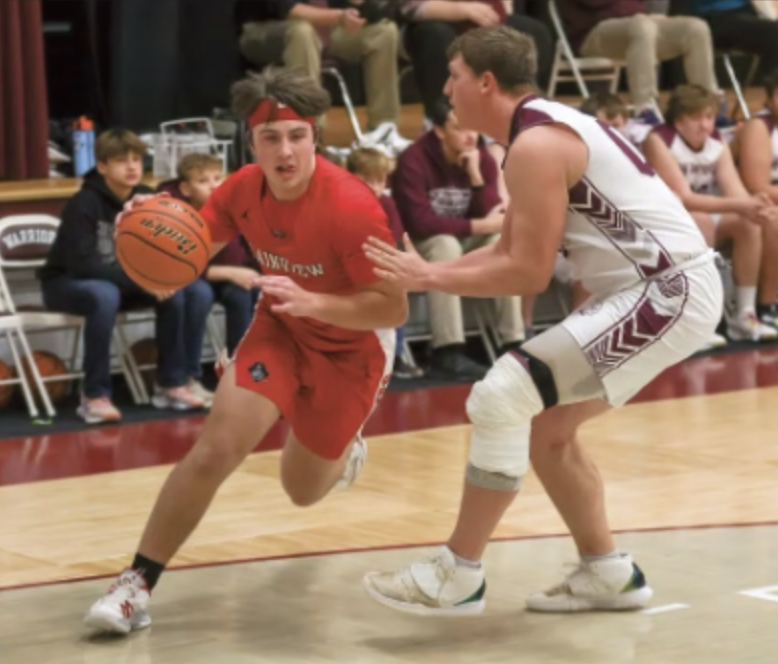 Brendan Weber

Karter Lingenfelter

To see more photos, follow the link below and check it all out on SmugMug: https://paperandink.smugmug.co...