Pirates welcome new "crewmates" aboard With the new school year starting this week, don't miss your introduction to the several new additions to the Plainview Pirate crew in last week's edition of the paper! You may see a familiar face or two...

Are you one of those folks who comes to the internet for your news? Did you know you can do that with your local news, too? Not only do we have a physical subscription, but we also have an e-edition if you're trying to go more green or just trying to cut down on clutter and still stay on top of what's going on in your community! Check it out:
https://www.paperandinkllc.com/o/the-plainview-news/page/subscriptions


USDA opens emergency CRP haying, grazing Agricultural producers impacted by drought can now request haying and grazing on Conservation Reserve Program (CRP) acres in certain Nebraska counties, while still receiving their full rental payment for the land. "Drought is heavily impacting livestock producers in parts of Nebraska and across the country, and emergency haying or grazing of lands enrolled in CRP is one more drought mitigation tool to help producers," said Zach Ducheneaux, Administrator of USDA's Farm Service Agency (FSA). "While CRP makes annual rental payments for land in conservation, under certain circumstances, FSA can allow the haying and grazing of these lands to mitigate the impacts of natural disasters without a reduction in payments. As part of our climate-smart agriculture efforts, we are working with all stakeholder groups to ensure that supplemental benefits of CRP acres, like emergency haying and grazing, can be accessed in a manner that is more universally beneficial." Outside of the primary nesting season, emergency haying and grazing of CRP acres may be authorized to provide relief to livestock producers in areas affected by a severe drought or similar natural disaster. The primary nesting season for Nebraska ended July 15. Counties are approved for emergency haying and grazing due to drought conditions on a county-by-county basis using the D-2 drought classification on the U.S. Drought Monitor as the main program trigger. Producers interested in emergency haying or grazing of CRP should contact their county FSA office to find out whether their county is eligible. Producers can use the CRP acreage under the emergency grazing provisions for their livestock or may grant another livestock producer use of the CRP acreage. Producers interested in emergency haying or grazing of CRP acres must notify their FSA county office before starting any activities. This includes producers accessing CRP acres held by someone else. To maintain contract compliance, producers must have their conservation plan modified by USDA's Natural Resources Conservation Service (NRCS). For the rest of this story, pick up your edition of this week's paper! Going green? We have an e-edition that might be the option for you. Check us out at ThePlainviewNews.com!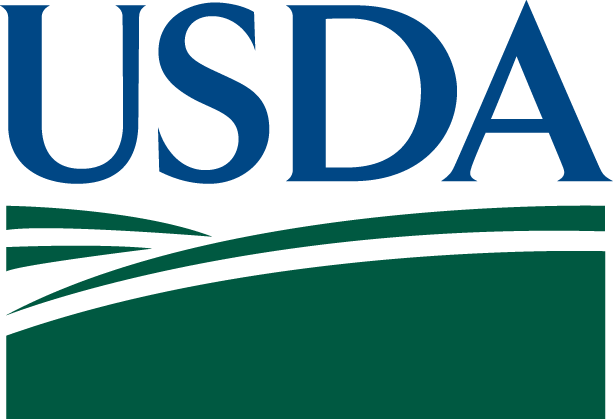 Knaaks win fourth annual Forever Pirate golf tourney The fourth-annual Forever Pirates golf tournament was held at the Plainview Country Club this past weekend, with 84 golfers registered for the event. More graduation years were represented this year than ever before, with 32 classes from 1957-2019 having classmates in attendance. As has become the event's custom – those alumni that had passed since the last event were honored, with 31 flags set out for deceased alumni on the first tee. The flags were given to the families. The Class of 2004 had the largest representation with five classmates in attendance. The event is sponsored by the Plainview Education Foundation, which uses the proceeds to go to senior scholarships, with plans to expand to teacher classroom grants in the coming year. As a special event this year, some of the inaugural Plainview High School Hall of Fame guests were in attendance for their plaque presentation: Scott Walker (1985), Bob Lingenfelter (1972) and Larry Knaak (teacher/coach from 1961-2020).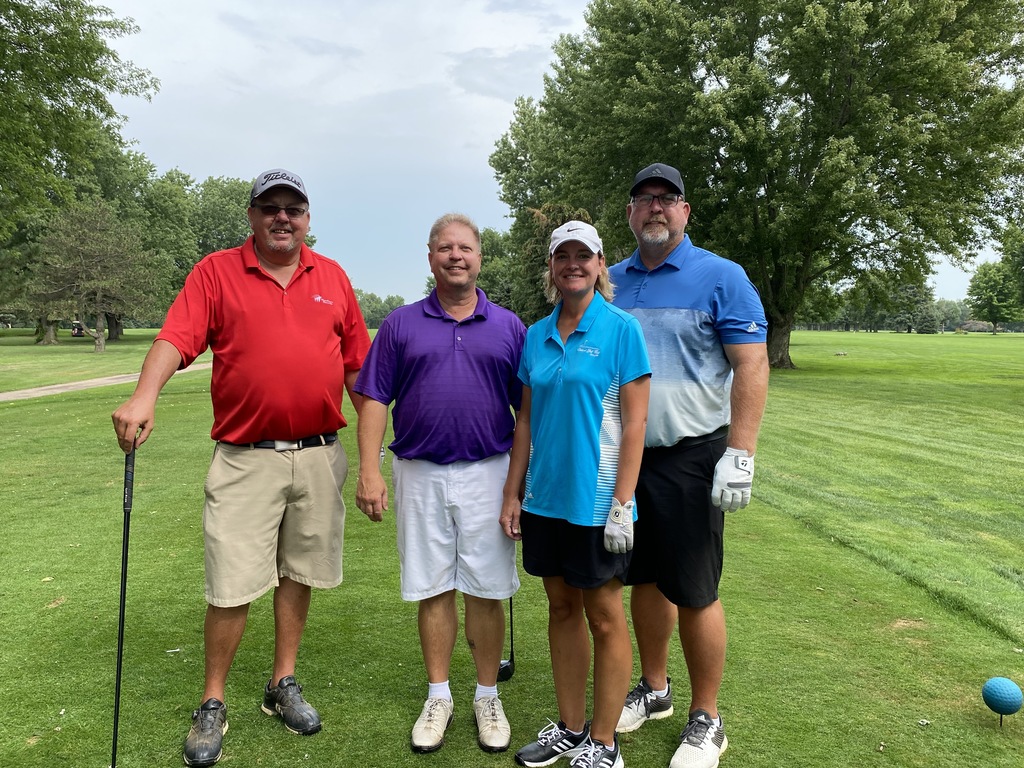 FCA fall opener held; First Huddle meeting approaching Plainview's FCA (Fellowship of Christian Athletes) annual Fall Opener will be held Sunday evening, August 8th, at 6:30 p.m. in the community room at the Public Library. All FCA families are invited including FCA members, parents, and other siblings. If you or you know someone interested in FCA please invite them to join the Fall Opener. Whopper Burgers will be ordered from Burger King. Tim Worstell, who recently joined the FCA staff, will be sharing why he chose Fellowship of Christian Athletes over other ministries he could possibly have been involved in. The first FCA Huddle meeting will be held Thursday, August 19th at 7:15 a.m. in the Distance Learning room or the Maker Space room at the High School. All senior high students are welcome to attend Huddles. Weekend of Champions is November 13th – 15th. "We had such a good turnout of students attend two years ago and would hope for even more this year," said sponsor Eileen Bramer. FCA Northeast Legacy Dinner will be held Sunday, October 10th at Divots conference Center 5:15pm – 8:30 p.m. This is the third such dinner to be held in northeast Nebraska. They are asking adults only. Business/professional attire is suggested. An opportunity for a financial faith promise investment will be provided.

"Taking Action to Stop 30x30" By Governor Pete Ricketts August 2, 2021 A week after taking office, President Biden signed Executive Order 14008 that set a goal "of conserving at least 30 percent of our lands and waters by 2030." This goal is also known as 30 x 30. The order parrots the policy goals of radical environmental groups. For years, environmental groups have sought government support for policies that are harmful to agriculture and a productive economy. In Nebraska, 97% of our land is privately owned. Getting to 30% would require a major federal intervention that would trample on both the State of Nebraska's sovereignty and individual property rights. Setting aside that much land and water for conservation would also devastate food production, our rural communities, and our state's overall economy. This summer, I've hosted town halls in Albion, Alliance, Broken Bow, Clay Center, Gordon, Norfolk, Pickrell, Wahoo, and York to raise awareness about the threat 30 x 30 poses to our way of life here in Nebraska. These "Stop 30 x 30" town halls have drawn big crowds of Nebraskans who want to push back on 30 x 30 and protect private property rights. Here at the state level, we're taking specific actions to guard against federal encroachment. In June, I hosted county commissioners and ag leaders at the Governor's Residence to sign an executive order aimed at stopping the implementation of 30 x 30. The executive order does several things: Counties Speaking Out: The order tasks the Nebraska Department of Agriculture (NDA) to publish a list of local governments that have taken a position on 30 x 30. To date, over 50 counties in Nebraska have passed formal resolutions opposing the 30 x 30 plan. A list of these counties is available through NDA's website at nda.nebraska.gov/30x30. Regulation Freeze: The order pauses any regulatory expansion to the definition of "endangered species" for 18 months. To block land development, environmentalists have tried to provide unnecessary protection to species such as the American burying beetle. Conservation Easement Oversight: With limited exceptions, the executive order bans the use of State agency discretionary resources to support projects involving perpetual conservation easements. It also requires approval for using State agency resources to fund conservation easements that are for a term of years. Notice to Federal Government: As directed by the executive order, NDA Director Steve Wellman has submitted a letter to the United States Department of Agriculture informing the USDA of its need to seek required approvals from local governments for any conservation easements in Nebraska related to federal programs. Local Control Trainings: The executive order directs the Property Assessment Division of the Nebraska Department of Revenue (NDOR) to hold trainings to ensure counties are aware of their rights in reviewing conservation easements. This last item is especially important. Government agencies and land trusts have long sought to convince landholders to enter into conservation easements. These are contracts that restrict development on land for conservation purposes. When a landowner enters into an easement, they are surrendering a portion of their private property rights to a third party, which is typically the federal government or a land trust. In Nebraska, conservation easements are perpetual unless the contract specifies otherwise. Once the contract is signed, future generations cannot go back and reconsider whether land should remain under restriction. It's critical for Nebraskans to understand the tax consequences of conservation easements because they are expected to play a significant role in the Biden Administration's quest for 30 x 30. At my direction, NDOR's Property Assessment Division analyzed properties in Nebraska with Wetlands Reserve Program (WRP) conservation easements. The NDOR analysis showed that these lands, on average, lost 59% of their taxable property value. As some land loses value and pays less in property taxes, everyone else in the area has to pay more in taxes to repair roads, fix bridges, and fund schools. Furthermore, the federal government doesn't pay taxes on property it holds. In 2020, the Department of Interior made payments averaging $2.50 per acre in lieu of taxes—a bargain compared to what private landowners pay. Starting in September, NDOR will host workshops to help local leaders understand the authority they have to review conservation easements, and, if necessary, to prevent them. County officials interested in attending a workshop can contact Ruth Sorensen at
ruth.sorensen@nebraska.gov
for more information about the upcoming seminars. Nebraskans should be prepared for an extended fight to stop 30 x 30 and protect our property rights. Environmental activists won't be satisfied with 30%—they already have their sights set on more. In 2009, an environmental advocacy group—Nature Needs Half—was formed to lobby for conserving 50% of the earth. In 2016, E.O. Wilson's book Half-Earth called for placing 50% of the earth's land into a natural reserve off limits to humans. Judging from the Biden-Harris Administration's own comments, they won't be content with 30% either. According to President Biden's Secretary of Commerce, Gina Raimondo, "Thirty percent isn't the end. Thirty percent is the beginning. It's setting a very strong foundation and we hope will build the momentum for longer-term conservation...." The fight isn't just in Washington, D.C. anymore. It's right here in Nebraska in our own backyard. If you have questions about what your community can do to resist the 30 x 30 land grab, please email
pete.ricketts@nebraska.gov
or call 402-471-2244. If you live near David City, I invite you to join me on August 17, 2021 at 6:30 p.m. at the Butler County Fairgrounds for the next "Stop 30 x 30" town hall. It's time to stand up to protect our land and waters, and push back against the radical and destructive goals of the Biden-Harris Administration. Working together, we can win this fight.

Hammer plays in All-Star game... Lucas Hammer, center, with his parents Mike and Michelle Hammer, at the Northeast Nebraska All-Star game. Hammer was selected from among seniors in the area to play on the White Team, at the June 12 game.

Dirt, wall work continue... Contractors were hard at work at the south side of Plainview Public Schools again, pouring concrete and setting a new retainer wall for the replacement that was started. To read all about the Superintendent's vision, pick up the latest edition of the Plainview News.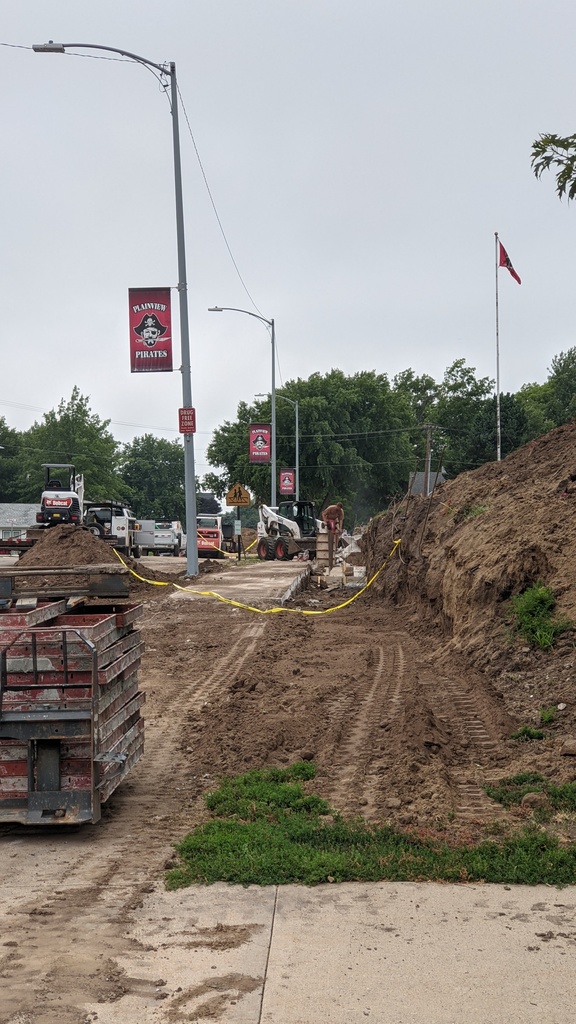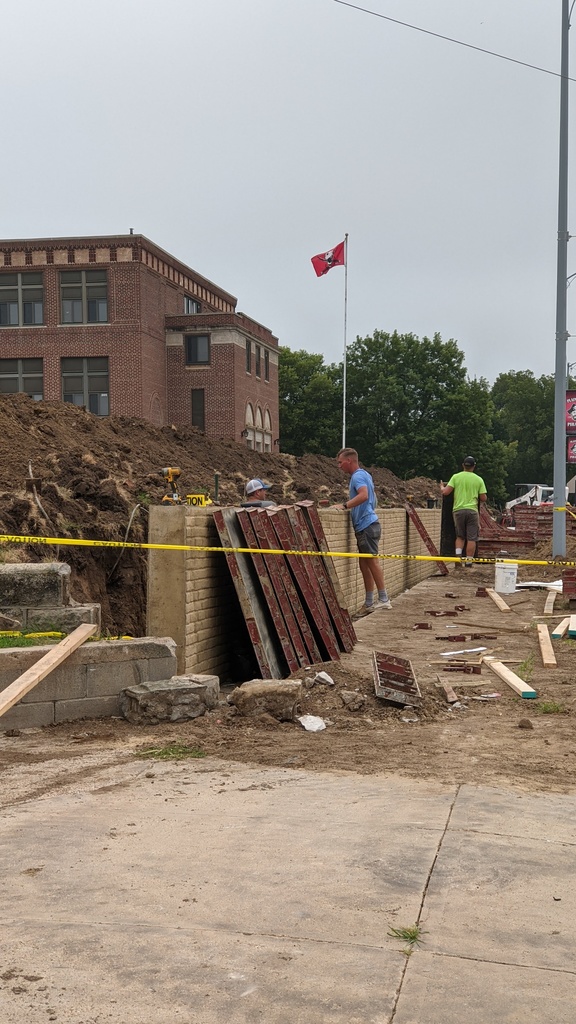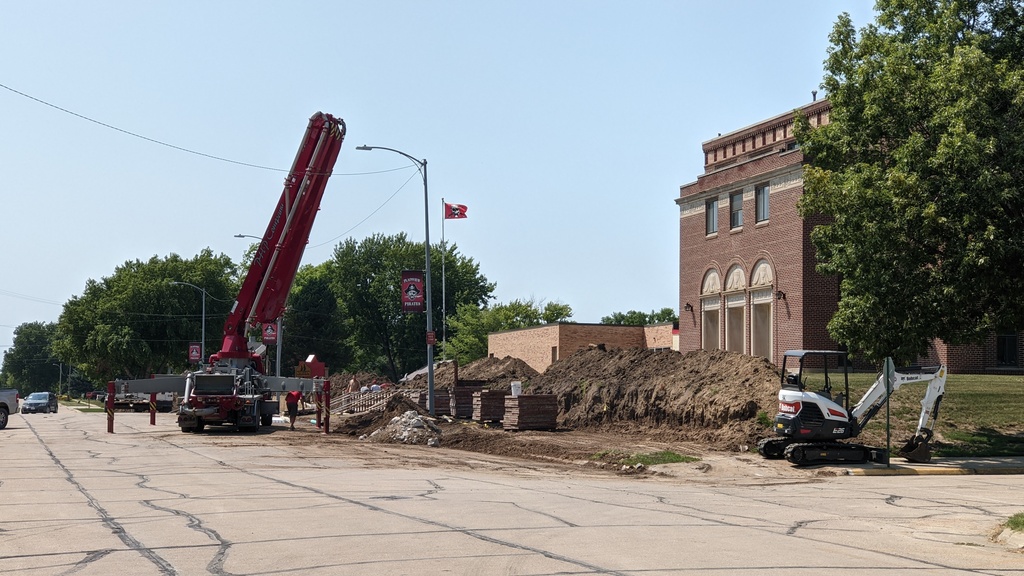 Volunteer to help preserve Plainview The Plainview 1880 Railroad Depot Museum is located two-and one-half blocks south of the old Carnegie Library and has two floors of artifacts for people to peruse. With so much to see, Historical Society volunteers need community members to volunteer. To read all about this volunteer opportunity, pick up the latest edition of the Plainview News.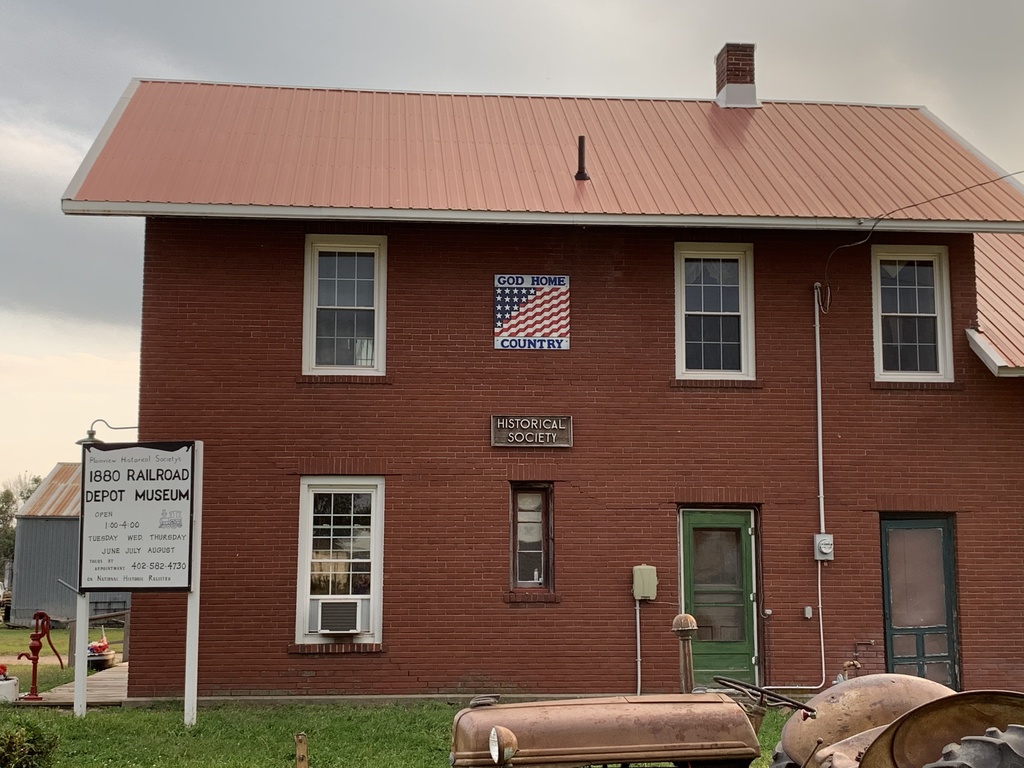 Nebraska Endangered Missing Advisory - Zoey Kain Issued On: Friday, July 30, 2021 at 12:52:55 PM McCook Police Department is attempting to locate ZOEY KAIN, 14, white female, short dark hair with red highlights. ZOEY is approximately 5'6" and 180 pounds. Last seen at 2242 on July 28, 2021 in McCook. Last seen wearing a grey shirt with Gary Superfoods logo, blue jeans and Hey Dude Shoes. It is unknown who ZOEY is with or what type of vehicle she is in. Contact 911 with any information about ZOEY KAIN.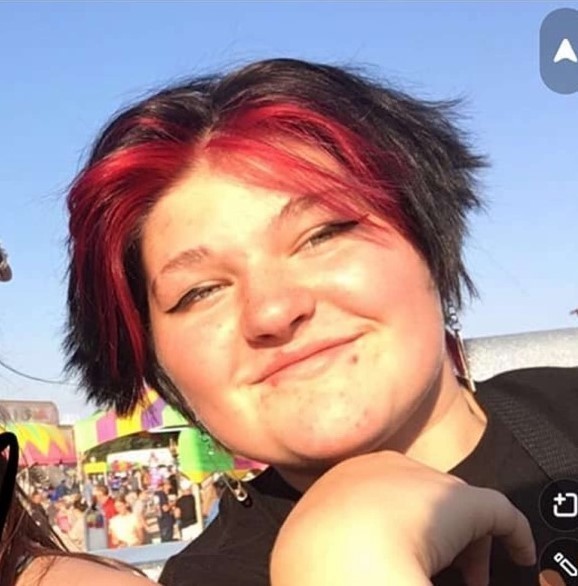 Badura Card Shower The family of Claude and Nancy (Johnson) Badura has requested a card shower in honor of the couple's 50th wedding anniversary on August 7. Nancy Badura was a 1969 graduate of Plainview High School, and is the daughter of the late Omar and Arlene Johnson. Cards will reach them at 2811 Country Club Lane, Kearney, NE 68845.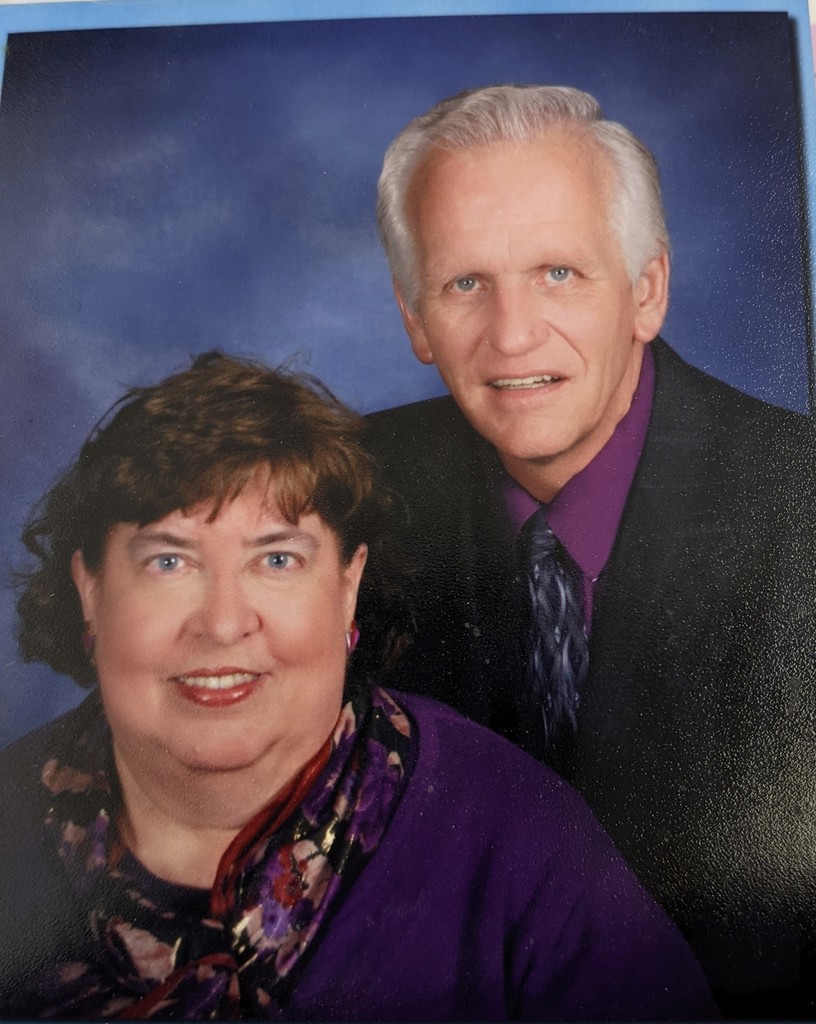 12u baseball team has successful season The Plainview Pirate 12-and-under boys baseball team competed in a variety of games this past season, with the team finishing up their year with a second-place finish in the league tournament. Pick up the latest edition of the Plainview News to read all about the season.

12u Pirates take second in league tourney Plainview took on Neligh in game one of the league tourney on July 7 and came out with a victory score. By defeating Neligh, Plainview moved on to take on top seed O'Neill in the second round of the tourney. To find out how Plainview did against O'Neill, in addition to the other games played, pick up the latest edition of the Plainview News.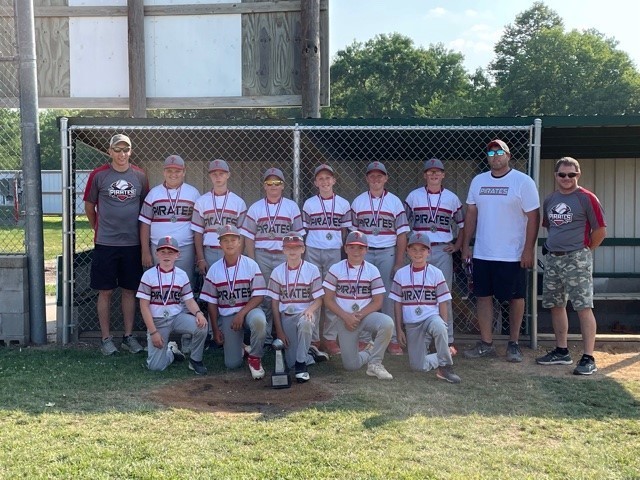 Volleyball camp held More than 30 girls in grades first through sixth attended volleyball camp on July 14 & 15 at Plainview High School. Pick up the latest edition of the Plainview News to read the full story.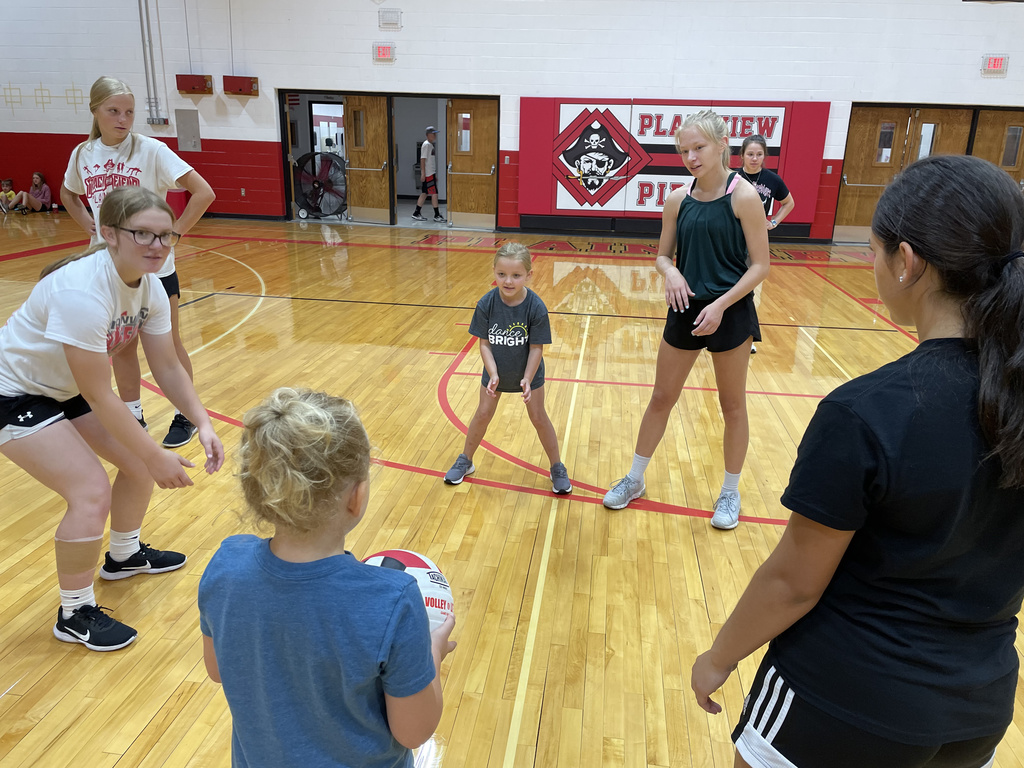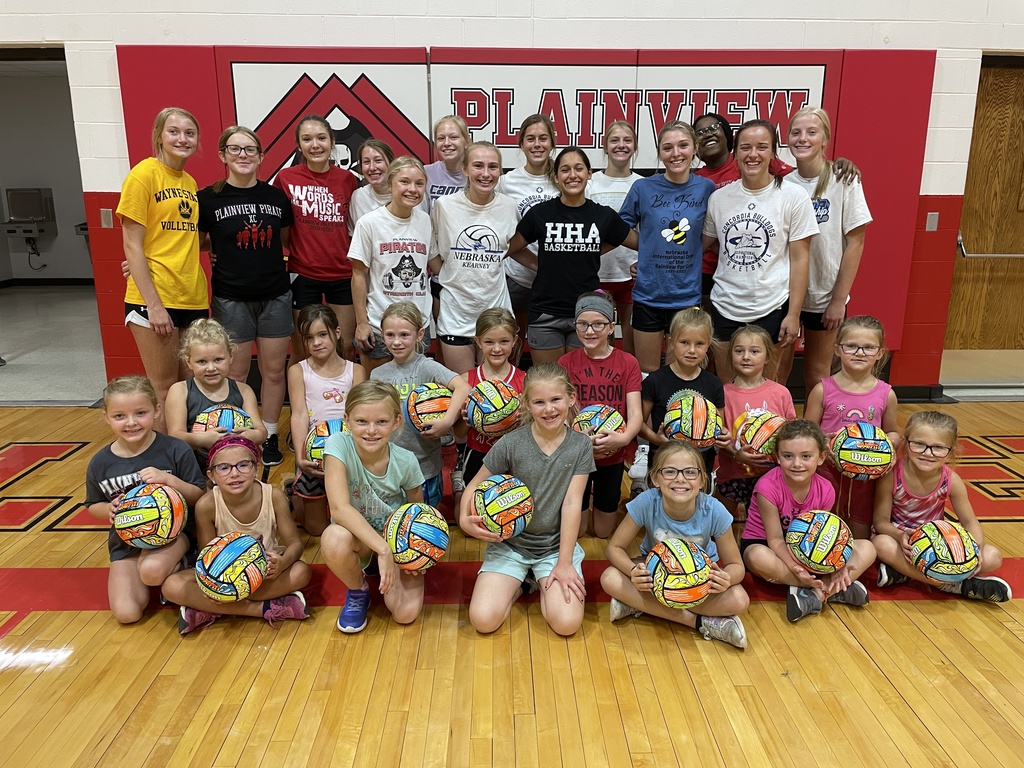 Legion sells Club to Mary's Restaurant In December of 2011, the old Mary's Restaurant location closed their doors. Fast forward a few years and on May 27, 2021, Plainview's American Legion Post 148 building was sold to Mary's owners Scott Born and Jody Stone. To read all about the sale, including the construction process, pick up the latest edition of the Plainview News.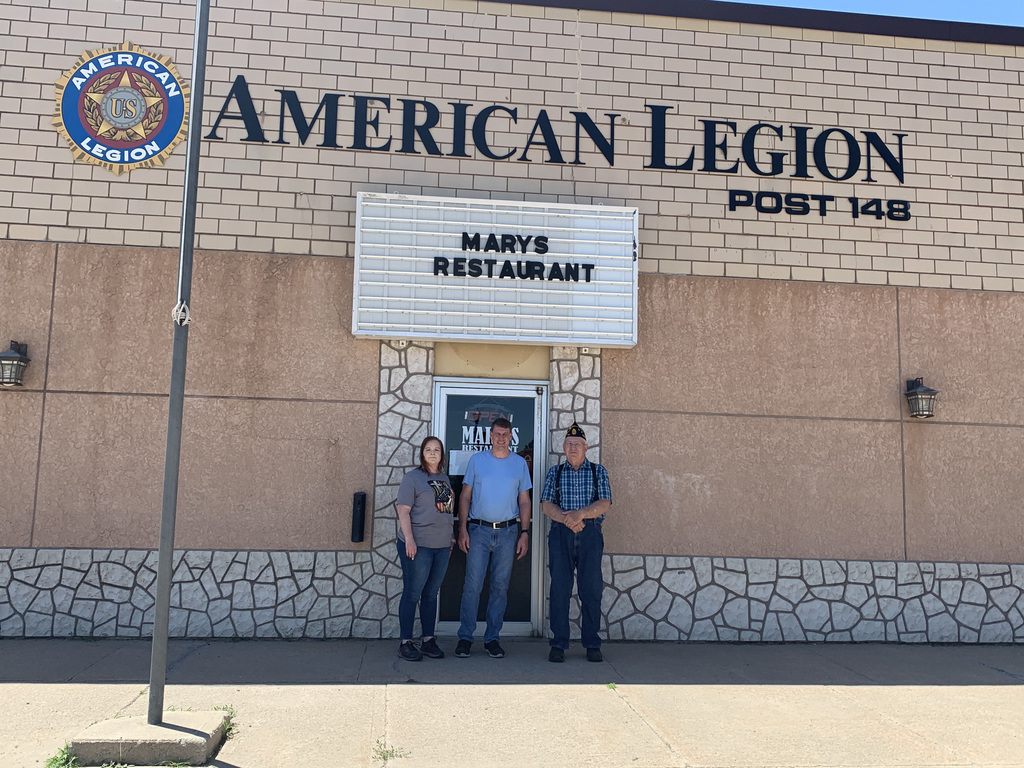 Researchers find kissing bugs in Nebraska, warn of health risks By: Hanna Christensen, Nebraska News Service Nebraska researchers found kissing bugs in Richardson County last summer, and want residents to be aware of the health risks they pose. Pick up the latest edition of the Plainview News to read all about kissing bugs and their health risks.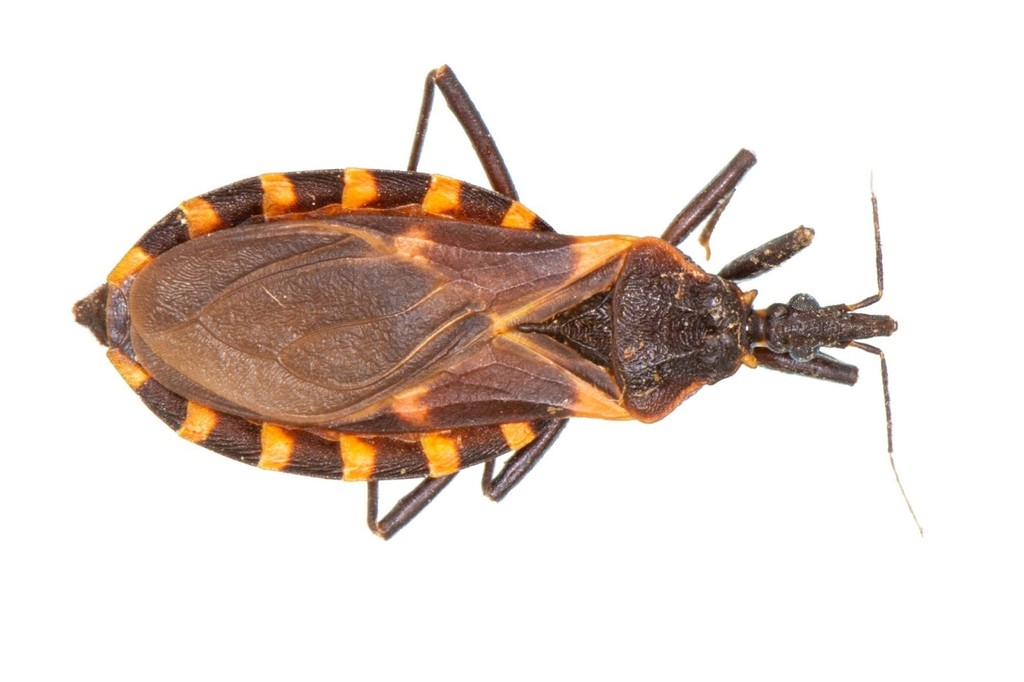 Softball 14U plays three games at State tourney The Plainview 14-and-under girls softball team launched a state berth last week, traveling to Hastings for the 14u girls' State Championship tournament. To find out how the girls competed, and for more photos, pick up the latest edition of the Plainview News.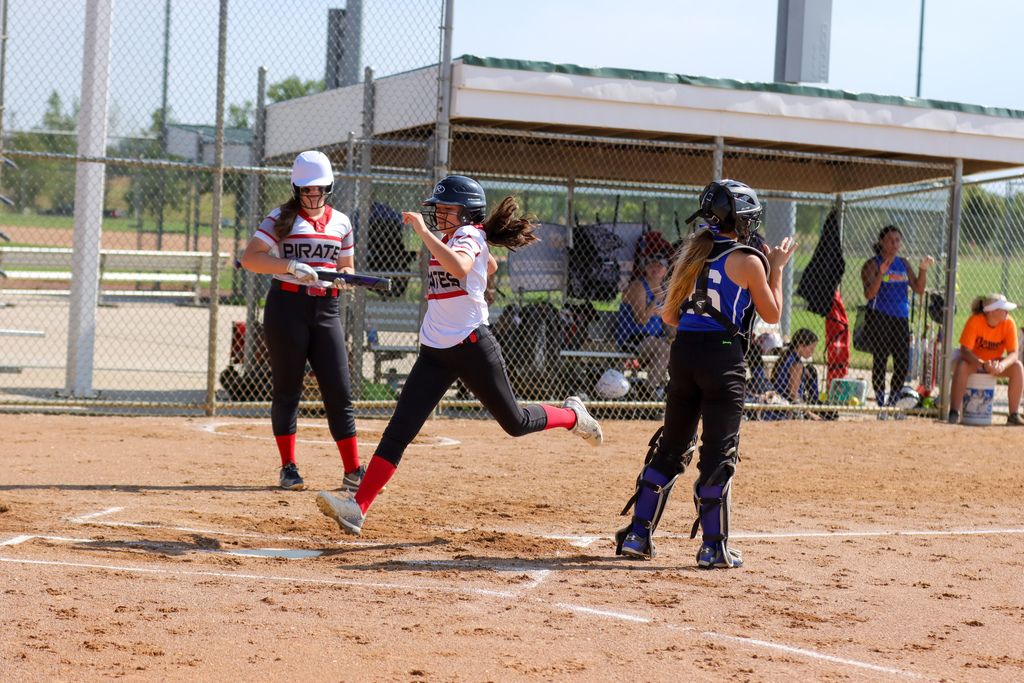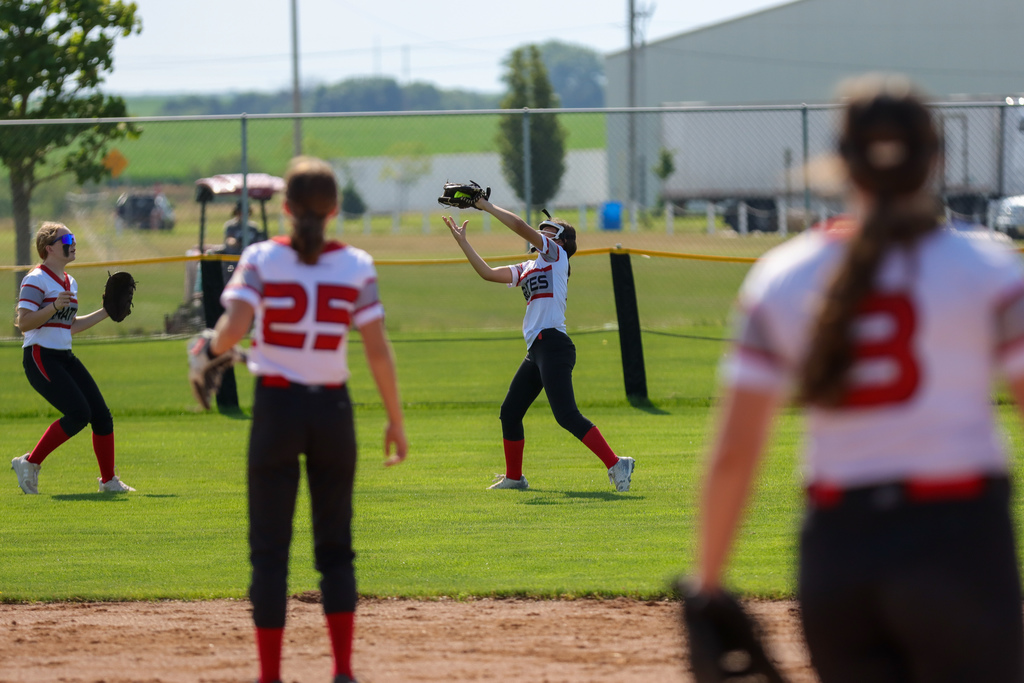 Volleyball camp held... Plainview and Osmond High Schools participated in a skills camp put on by the University of Nebraska at Kearney's assistant coach, Steph Brand, in Plainview. On July 8, 30 athletes worked on volleyball skills, competed, and had fun over five hours of camp time.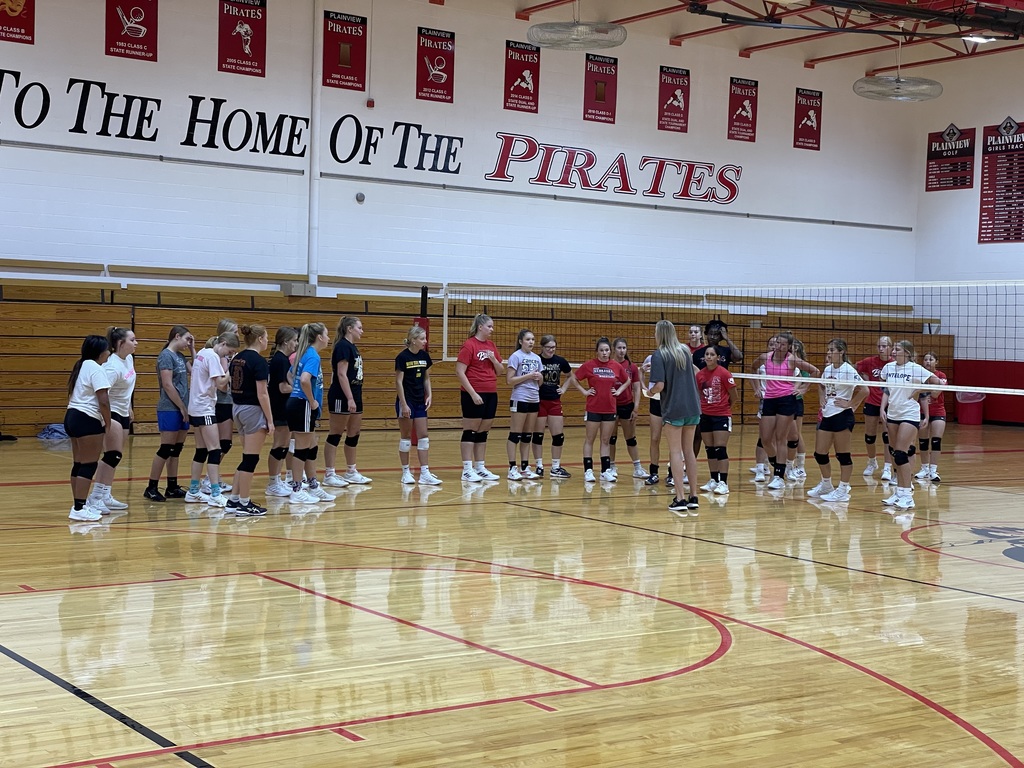 Many attend wildlife event... The Plainview Library was host to 'Wildlife Encounter,' inviting youth of all ages to come and experience a number of animals with "hands-on" experience.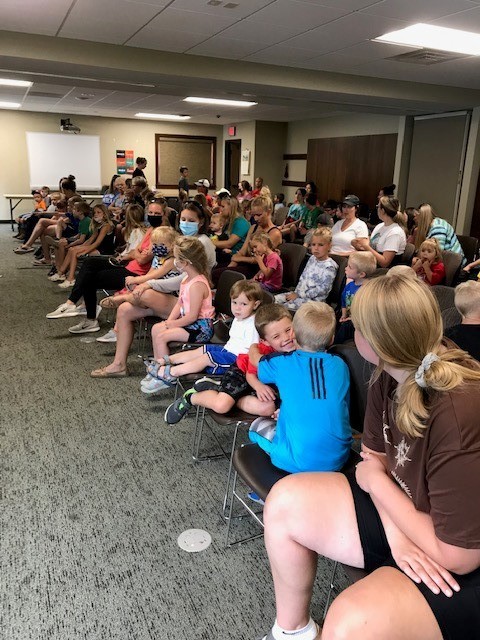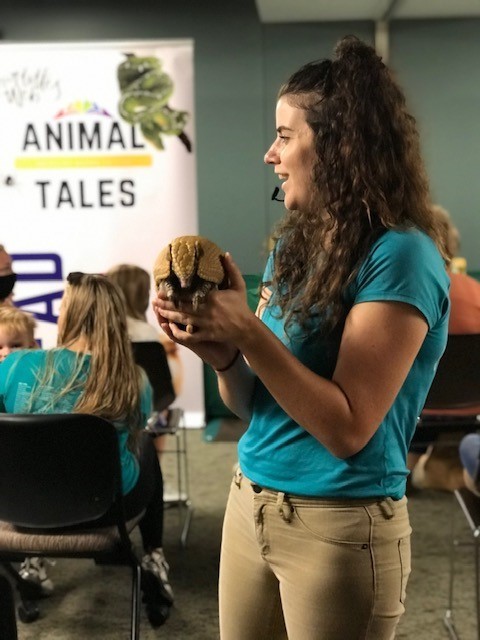 Pierce County Fair adds bullfighting event Submitted Article Plans have been made for the 2021 Pierce County Fair, July 28th thru August 1. Pick up the latest edition of the Plainview News to learn more about the added event, in addition to a list of fair events.